I never let lack of funds keep me from getting what I want. I'd either scour Craigslist or the internet to find what I want for a lower price or I'd make it myself. This section is a list of some of my DIY projects over the years.
You can also view some the end results in my photo album, below.
Space Invader Pillows:
Here's some tips on how to make an iron-on decal that work for any simple silhouette on a cushion.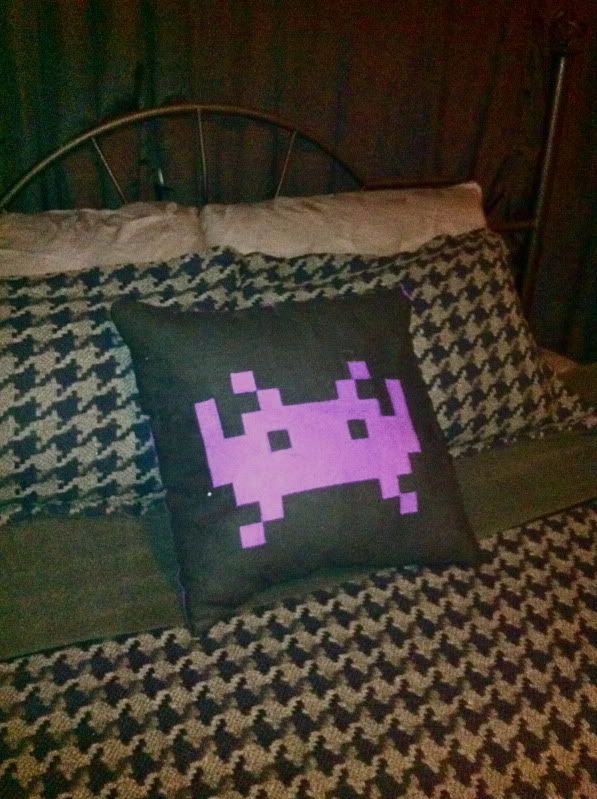 For the details, check out the
link
.
Re-designed Wardrobe:
My storage room had looked like a prison for quite some time and I was just so tired of this under utilized space that I needed to make a change. So, I went from this:
and using this:
| | | | | |
| --- | --- | --- | --- | --- |
| Ikea Aneboda Wardrobe | | White Contact Paper | | Teal Paint |
Turned into this:
The peacock feathers are made out of contact paper. It sure was labour intensive but I saved bundles of money!
Upside - Planters
I finally got to it and made upside down planters for my peppers and tomatos. It was incredibly easy and all I really needed was an empty paint can, a drill and a pair of scissors or a jigsaw. This is the end result.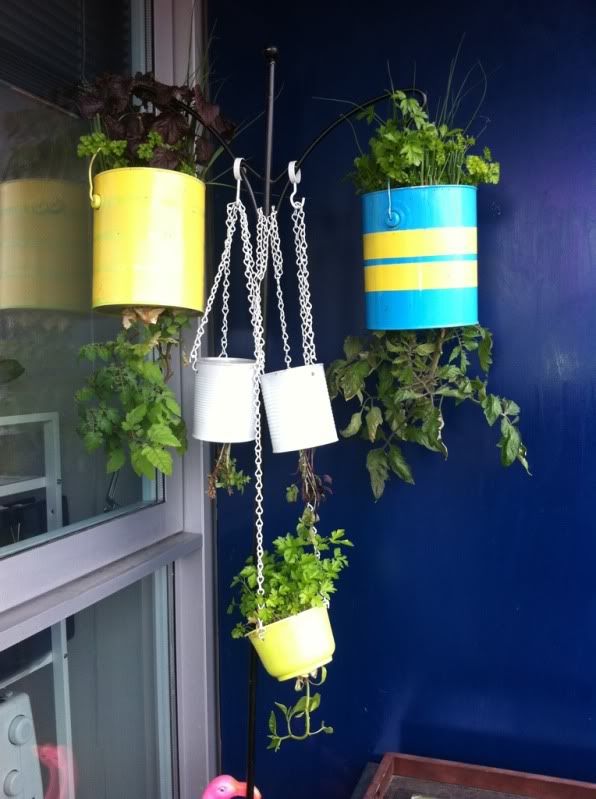 Headboard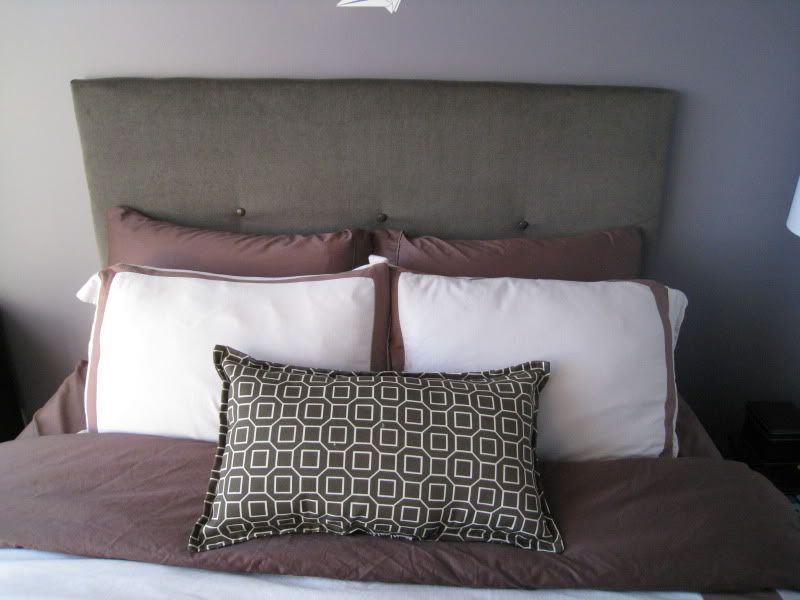 It took me three hours and less than $100 to make this upholstered headboard with tufted details. I used the tutorial from
Young House Love
and added some tweaks here and there. For my tutorial and other pictures, please visit the
original post
.
Dining Room Chairs
Before
After
It took two days to complete this project and I had the help of a good friend who watch over the project since it was my first time. She had given me some great pointers (such as warning me to change my gloves if I had gotten spray adhesive on them). For full details and how-to instructions, please visit the original post.
Wall Organizers
I'm a huge fan of the Ikea wall organizers and have used them all over my apartment.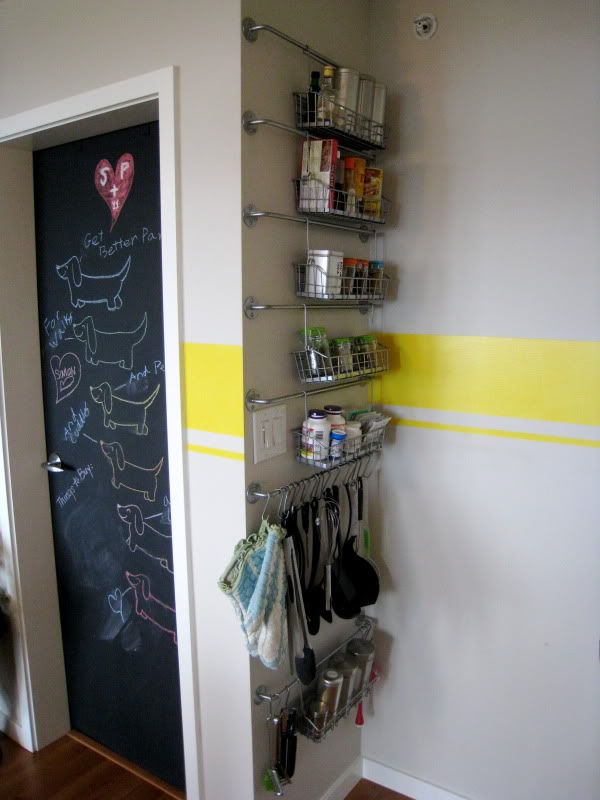 Spice and Kitchen Utensil Wall Rack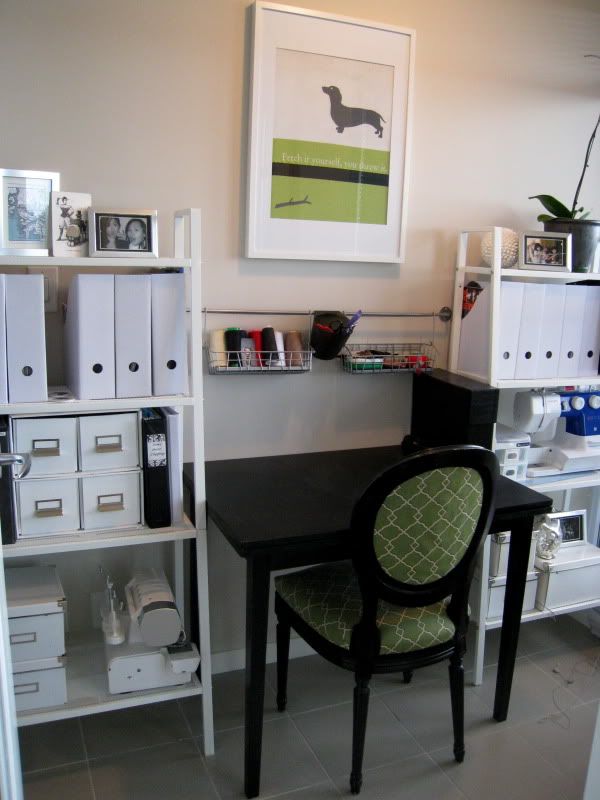 My Sewing Room/ Office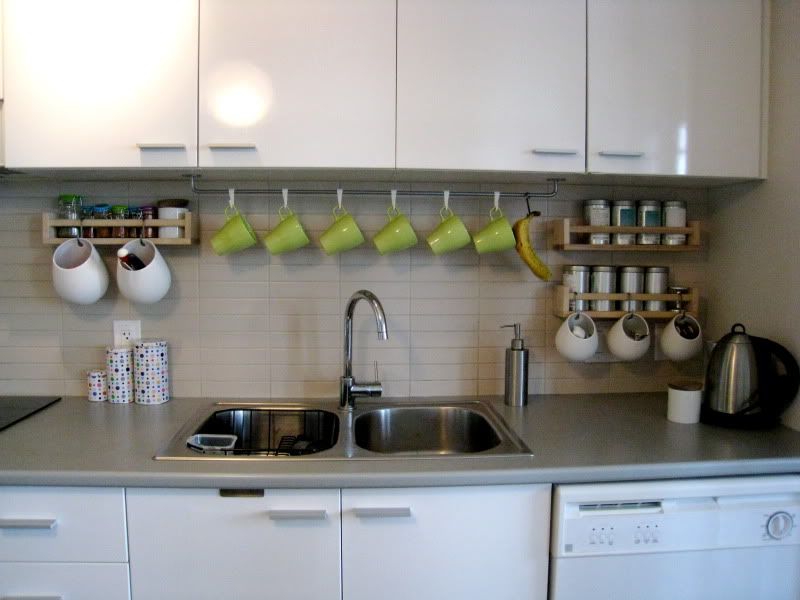 Kitchen Wall Organizer
My Kitchen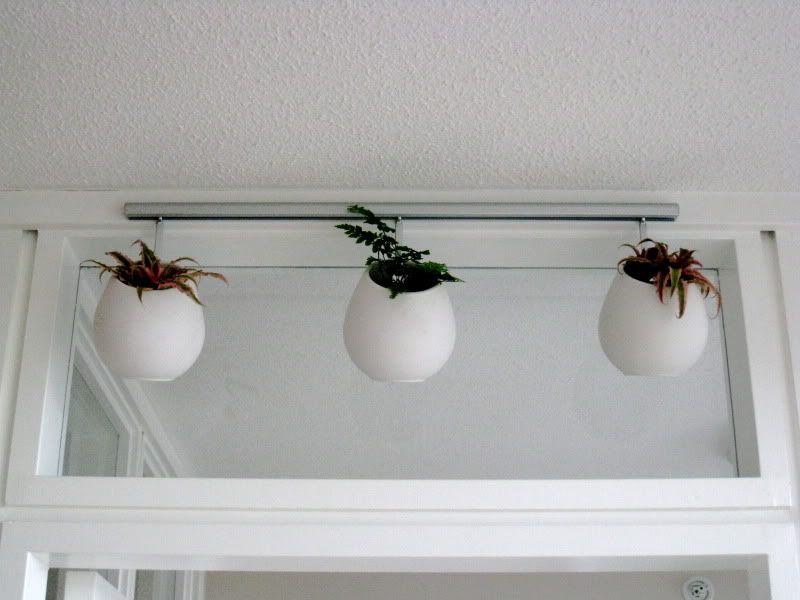 Asker Containers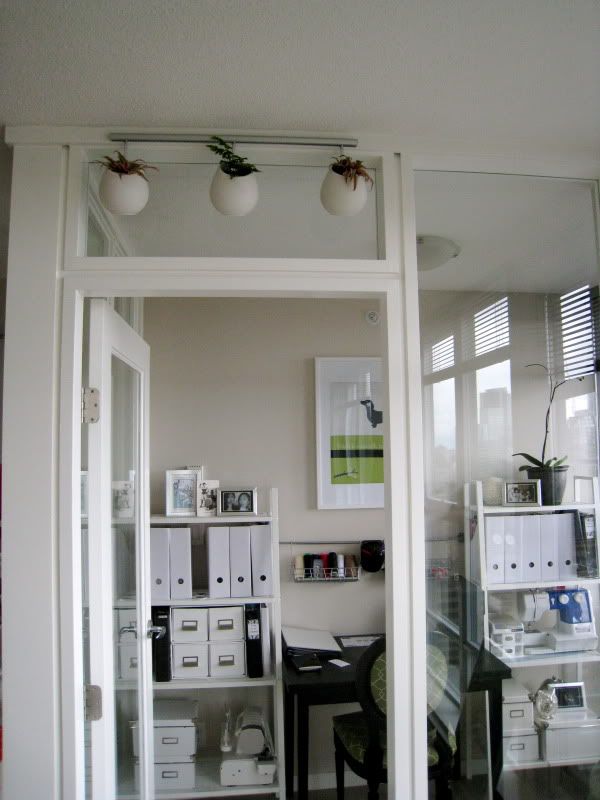 Asker Planters
To find out how to drill through tile and what components I bought please visit the
original post.
If you have any DIY projects you'd like to share, please leave me a note!