After two years of moving around right in the middle of gardening season I'm ready to roll up my sleeves, dig into the soil, and grow stuff.
Here are some goals for the 2014 seasons:
Keep it simple
Since it's been a while since I've gardened I stuck to plants that I've had success with. No petunias or plants that turn into aphid farms
Grow vertically
I've created a vertical garden with a pallet. The pallet garden is a smart way (instructions coming up soon) to free up space for lounging
Think organic
I created my own compost tea, organic insecticide, and organic fertilizer
Space to relax
Adding a bistro set so I can enjoy the view and my garden
Here are some pics of what I've done so far and a break down of how and what I've down will come in the next couple of weeks: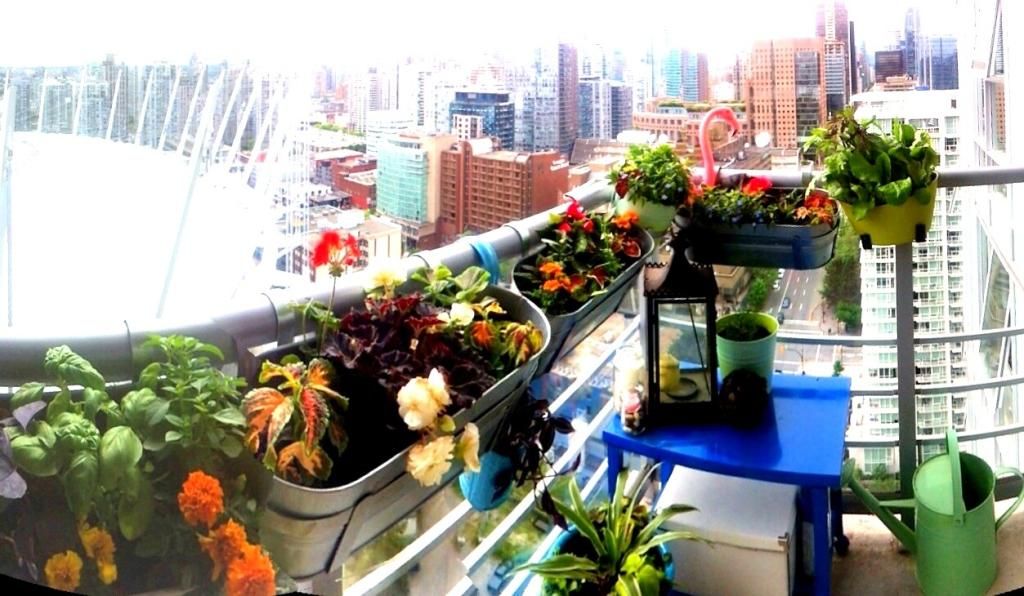 Here's a close up of the pallet garden I created:
And check out my view. Vancouver is a beautiful city.
I'm looking forward to the plants growing and to create different shapes and lines. Tons of DIY tutorials to share coming up.