Soon after my trip to London, I took a short but much anticipated stop to finally experience
Cornucopia 2011
at the beautiful and world class resort city, Whistler. Held annually since 1996, the Cornucopia is Whistler's premier wine and food extravaganza. The annual event features a seminars by leading chefs, winemaker dinners, gala tasting events such as
Crush
and sizzling after-parties like the
Casino Royale
and
Masquerave
.
Our group checked out Crush on Friday night. Immediately, we were given a wine glass and then we turned the corner and faced a convention room full of wine tasting, charcuterie, chocolates, desserts and other amazing spirits. I had to cut myself off with still 2 hours left in the event as I was getting pretty tipsy.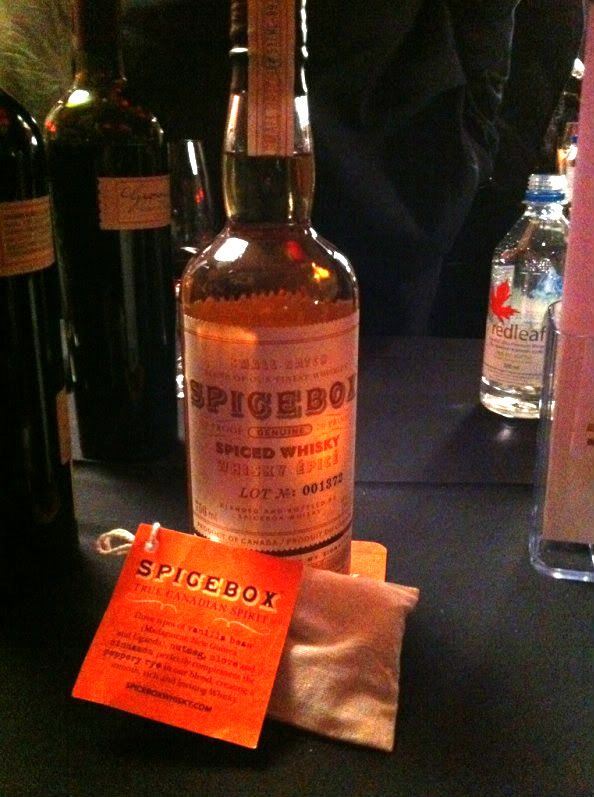 I really enjoyed
Spicebox Canadian Whisky
. Now this stuff is strong and I think it was the beginning of my quick decent into inebriation. Through "cold fushion" they are able to blend the delicious notes of spices and vanilla.
It's the perfect drink for a cold day as the strong deepness of whisky warms the body but the flavours of nutmeg, cinammon and vanilla could seriously make this drink the go-to beverage for Christmas.
The makers of Spicebox Whisky connects the product to the story of
prohibition
. The packaging and the website aims at creating an experience for their whisky lover and I for one appreciate their creativity. Some special person will be getting this for Christmas.
Though there was every wine under the roof I had to stop for a bit of food from the wonderful participants at Crush. There was a large crowd around
SIDECUT
's steak station. Served in modern martini glasses, I had to sneak in their and grab one as soon as I could because the team there couldn't get them catch up with the demand. But I got in there like a ninja.
I stopped by the
Crepe Montagne
for a little sweetness. The strawberry sauce was a bit too sweet, as was the fudge vanilla but the chocolate sauce was lovely.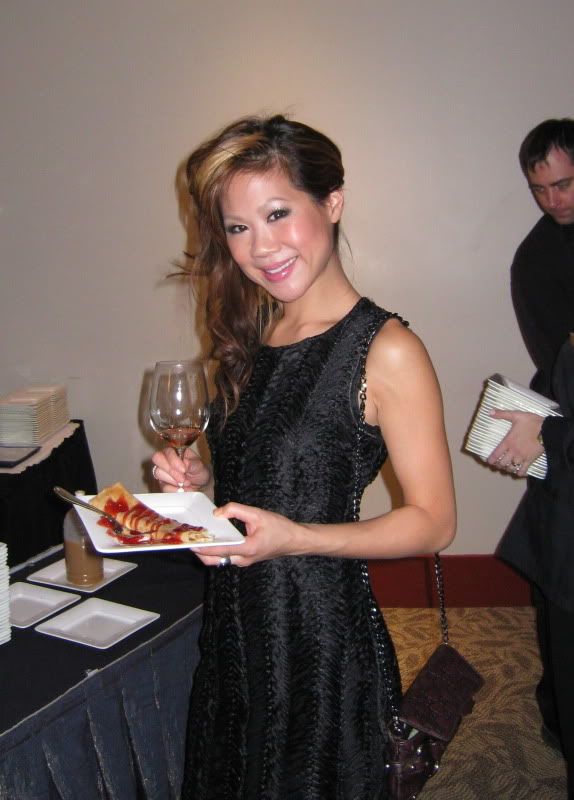 Admittedly, I felt a bit overwhelmed at the event. If it weren't for the pictures that I took, I may not have remembered the products that I was pleased with and I'm certain that I'm not the only one. But it certainly was a Cornucopia of Wine - and I recommend newbies to check it out.