"The gold standard is the Mission Hill Family Estate Winery, a palatial property with an outdoor amphitheater, a 12-story bell tower—and Oculus, the area's best Bordeaux-like blend"
-Condé Nast Traveler, May 2007
The first time I visited the Mission Hill Family Estate was when I was teenager. At the time, I thought visiting vineyards was the most boring thing in the whole world but when I came to the Mission Hill Family Estate I was in awe of the gorgeous surroundings. Though the showroom has changed a fair bit, the beauty of the estate and the wine has made it a popular destination for tourists.
Photo Courtesy of Stefanie
It was very crowded and some of the
Girls Who Wine
were overwhelmed. We weren't even able to get in to do a wine tasting - that's how busy it was. We enviously peeked into the private tasting rooms that were hosted by the sommelier and wished we were the ones swirling those glasses, allowing the scent of the wine to fill our nose, and taste a little sample of something divine.
Their showroom was a treasure chest of goods. I was tempted to buy glasses and plates but held back as I need to curb my impulse shopping.
We decided to break free from the crowd and walked back outside. I do wish we had explored the estate fully - I wanted to check out the bell tower, the amphitheater, courtyard and terrace. But I took as many pictures as I could so that I could share with you the lush grounds of the estate.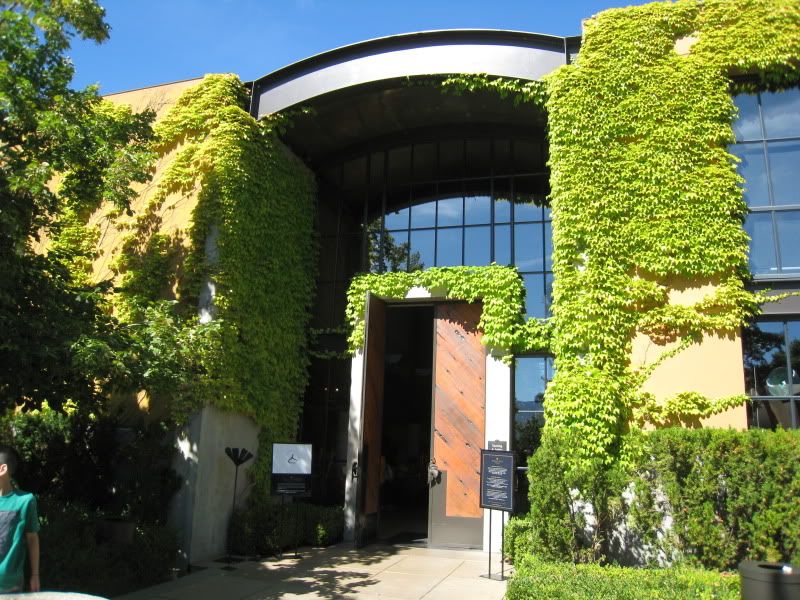 I'd love to spend an evening here with a small group to experience the
Winemakers Dinner
or the
Culinary Workshop.
This post wouldn't be complete without a theme song, so here it is:
You may also be interested in: