I haven't made any changes to my home in quite some time - about 3 months (which seems to coincide with the start of my new job). In about a month or so, I will be busy cleaning up my garden and packing it in for the cold season but now that I've picked up blogging again, my mind is buzzing with ideas that I'm excited to tackle.
As I mentioned
yesterday
, I'm going to make a long pelmet. Originally, I had thought about putting it in my living room but after careful consideration, I think it would be better in my bedroom. I will likely follow the style seen in this picture from Saved by Suzy (sans monogram):
I'm still undecided with regards to what colours to pick but I'm leaning towards using the same fabric that I had used on my headboard and use the same fabric on the trim of some white drapes.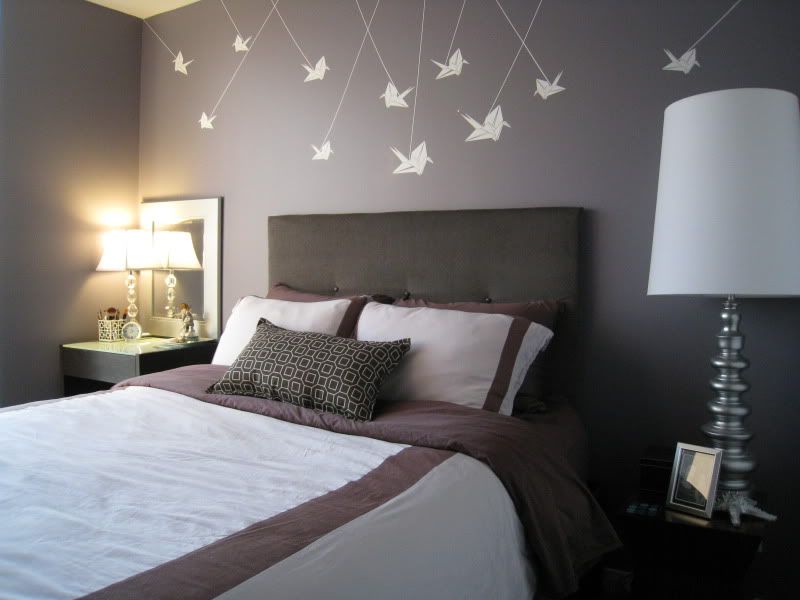 I think the trim will mimic the bedding well.
I also fawned over
Moroccan style poufs
a while ago. So I've decided that I'm going to go ahead and make my own and perhaps give them away as Christmas presents. Here are some great tutorials that I'm sure to follow:
I'd like to make some of these and stack them in the corner.
So, if I indeed decide on making these as Christmas, presents me and my sewing machine are going to mighty busy. Maybe it's time to take my serger in for repair.